Patrick van der Burght
Globally available EMF Radiation Specialist, Building Consultant and Consultant Trainer for the GEOVITAL Academy for Radiation Protection in Austria
"The cost of building a home with EMF Radiation Avoidance and Protection incorporated is relatively minor given the cost of the home. It is agruably the most important function the home has… to help protect the health of those living there. Not work against it"
PATRICK VAN DER BURGHT | HEALTH STRONGHOLD – GEOVITAL
Why is Patrick van der Burght a globally recognised Radiation-Free Building consultant?
Patrick has been active in EMF radiation assessment, mitigation and consultant training for over a decade and is the senior managing partner of GEOVITAL INTERNATIONAL which represents GEOVITAL outside Europe. The GEOVITAL Academy for Radiation Protection has near 40 years experience in this field and seems to be the only institute that has come to the assessment and mitigations approach, as well as the development of solutions, from actually working with health clients (patients of our clinic) and benchmarking against their long-term successes.
Here are some reasons Patrick is trusted by so many when it comes to creating healthier homes:
Patrick is recognised as a global authority in the EMF radiation assessment and wholistic mitigation.
He is a frequent guest on podcasts and summits, as well as that he has his own podcast channel called Health Stronghold.
He is an international speaker on the subject of EMF radiation as a health burden, its assessment, avoidance and mitigation, including on medical congresses.
Patrick's passion is Radiation-Free Building and he has been involved in many build projects of residential homes across many continents.
He has consulted on Radiation-Free Building approaches on Health Resorts, Large Scale Residential Developments in Asia and a Royal Residence in the middle-east.
Patrick has countless videos on Youtube on EMF radiation, and he
has clients in most continents which he consults with over distance and on-site.
Patrick is likely the person with the most experience in the world when it comes building homes EMF radiation-free which is a passion of his. He assists families globally with existing and new build homes, who want to recover from health issues, prevent them from occurring or optimise their health for peak performance. He works with ordinary families, corporate high-flyers, celebrities and royalty.
One Year in the life of your EMF Radiation Specialist
Patrick is one ofr the few consultants actually involved in EMF Radiation Protection, consultancy and teaching, all year round. Be blown away by what a year around the world looks like: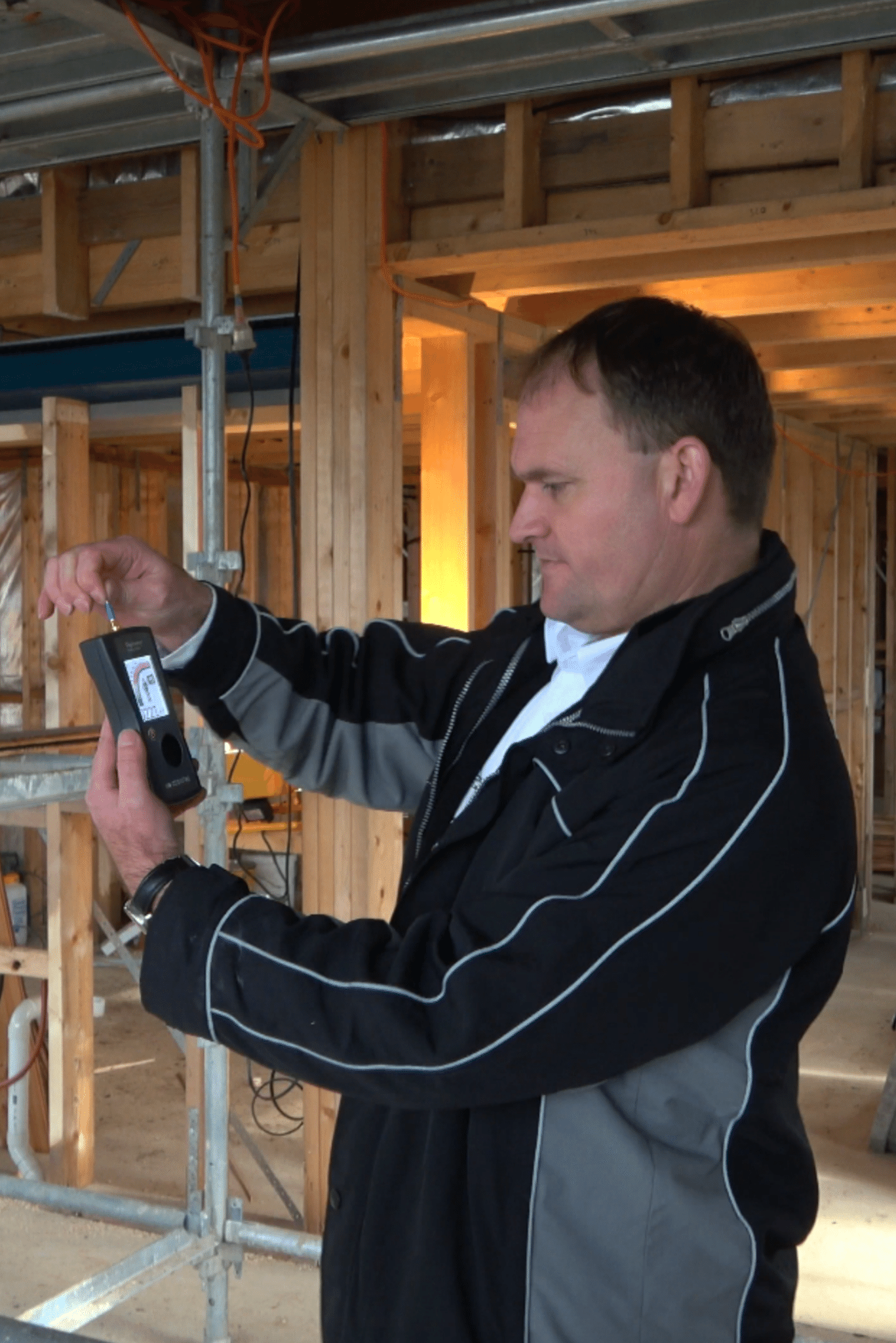 Patrick van der Burght conducts all English spoken training for the GEOVITAL Academy and has trained many consultants now active in the field. His passion is radiation-free building where the common problems found in every home are aimed to be avoided during placement and construction. He is likely the most experience consultant in the English speaking world on this subject. He loves improving people's lives personally or through his network of consultants.
If you'd like to get in touch with his team, you can contact us here.
Should you wish to book an online consultation with him (in English) to discuss your particular situation before engaging his services or that of his consultants, you can:
Who is the GEOVITAL Academy of Radiation Protection and Environmental Medicine?
GEOVITAL started in the 80s as the result of a family crisis with cancer when the doctors had given up on the life of the mother of the family. Taking control of the seemingly hopeless situation by organising a symposium where people with an alternative view on dealing with cancer could share idea. This symposium brought the problem of 'radiation' to the surface so many times and a proper approach to assessing and dealing with it was slowly formulated. Which great success the first multi-modality natural health clinic and Academy was created where those interested to help their communities could learn our skills.
Now, nearly 40 years later, we are the only people in our industry that have come to this subject from actually working with patients. Whilst others loose sight of the fact that it is HEALTH we want in the end, they focus on price point, profit margins and quick sales. We on the other end, benchmark our way of assessing and products we offer, against the successes found with our patients over the longer term. We do things properly, the first time, the long way around to the benefit of everyone we and our consultants deal with.
GEOVITAL has been involved in Radiation-Free Building for many years. Small and large projects.
We have two impressive buildings in Austria in the town of Sulzberg (not Salzburg) and conduct consultant training there, as well as Australia, North America and Asia. Nowadays also a very detailed and guided online training program is available designed and taught by Patrick van der Burght which can be followed up with an industry first practical workshop.
Get experience on your side
Involve us in your building project
today...
Congratulations to you for realising the importance of creating a home or building that supports health instead of letting it burden health. We look forward to being part of your project. What to do next?
If you haven't committed to purchasing land yet, then the most sensible is to book an online consultation with Patrick van der Burght and discuss your steps going forward. This can include you conducting preliminary assessments for magnetic fields with a proper meter and after that an on-site assessment by us. In the online consultation we can also discuss your general building ideas and give you feedback of the options or radiation-free building approached available to you.
If you already have the land, the same online consultation can be used to get pointer on how to assess what you have already purchased.
Once you know where you're building then you have two options:
Do an online consultation to discuss your ideas in general, get feedback and ideas on how you could make improvements to your ideas and decide if we are the right company to assist you going forward from that, or
When you know you want us to work with you; Request to be taken on as a building client by contacting us, be charged for a minimum 3 hours consulting time so that you can send us your plans to be analysed in great detail and present you with formal approaches for your plans. If you don't have plans ready yet, you can use part of the initial 3 hours to have preliminary discussions on design and approaches you could use.
 We look forward to working with you and help you create a home, resort or palace what doesn't just suit the lifestyle but also supports health.
NOTICE: The term radiation-free or EMF-free should not be taken literally. There will always some level of radiation exposure including important natural signals we get from nature. The aim of EMF radiation protection is to lower exposure to a level where the body can function more effectively to aid health recovery and maintainance. Radiation protection is not a medicine or treatment.